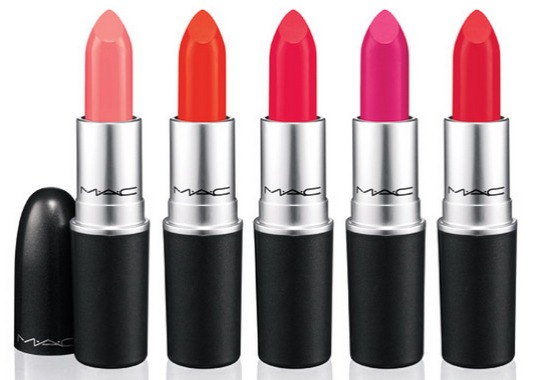 If you have a MAC concession in your local department store, I will hazard a guess that it's one of the busiest make-up counters in there. MAC are affordable as far as "premium" make-up go and not to mention uber cool/fashionable. Their lipsticks are incredibly popular and their limited collections sell like hot cakes. Just now MAC are offering FREE delivery and a FREE Sample of False Lashes Extreme Black Mascara.
Items can be had for as little as £4.50 delivered. You just add your items to the shopping cart and go to the checkout. You don't have to enter an offer code as your FREE delivery will be applied and your FREE sample will be automatically added to your order.
Beware! Chances are if you already use MAC Lipsticks* you will know that some shades are sell out VERY quickly....Velvet Teddy and Crème Cup are currently in stock and are very wearable.
If you are a regular user of MAC Cosmetics then KEEP YOUR PACKAGING! Not the cardboard boxes but the actual empty eyeshadow tin or lipstick tube and you can claim a FREE full size MAC lipstick. You will need six to do so. You can find out more about that here.
If you are unsure of what colours suit you or any other questions, use the live chat. I have always found them to be ever so helpful, much more so than any of the ladies on an actual MAC counter.