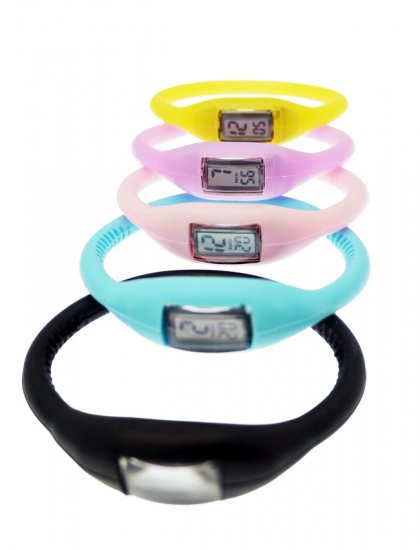 Jelly watches seem to be the latest thing in time piece wear and Half Price Perfumes have them going for a song...well £2.99 actually.
YIPPEEE! My teenagers go back to school today and their lives are going to be ruled by time for at least the next seven weeks until half term - when we (that's you and me, the grown ups) were at school, I'm SURE that half terms didn't come around so fast!
There'll be no more dossing in bed until they feel like getting up, no more mooching around at night and going to bed when they feel like it. Oh no!
It's going to be up at 7am, leave for the bus by 8am, school by 8.30am, lessons all day, home by 4pm, homework done by 6pm (hey, I can dream can't I?!), dinner by 7pm, bed by 10pm ready to do it all again the following day.
All of this is ok, but I've lost count of the number of watches they've lost during the course of their school career! So £2.99 (rather than £12.99) for a bang-on-trend Jelly digital sports watch is an absolute bargain and the perfect solution for watch-losing kids.
The strap is made of a flexible jelly-like material and the face - which displays the day, date and time - is encased in that too and they come in the following colours: black, lilac, orange, pink, yellow and white
My kids - including my youngest, he loves watches - have chosen their colours.  Which colour will yours choose?!