Burt's Bees Baby Bee Buttermilk Lotion £7.64 @ Big Green Smile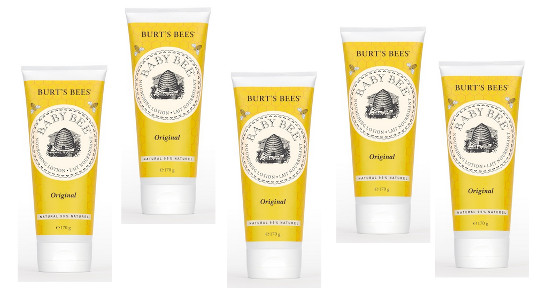 Big Green Smile has a sale of 10 - 25% off on Burt's Bees products, and one of those is Burt's Bees Baby Bee Buttermilk Lotion, which they are selling for £7.64, 25% off their normal price.
While the weather today may belie it a little, last week served as a reminder that winter is sure coming, and you need a little something to keep your baby's skin nourished and moisturised.
This massage lotion can be spread all over your baby's body as often as needed. It features buttermilk and beeswax to seal in moisture. It also includes nourishing botanicals like sunflower and coconut oils to soothe baby's skin.
And it'll keep your hands nice and moist too!