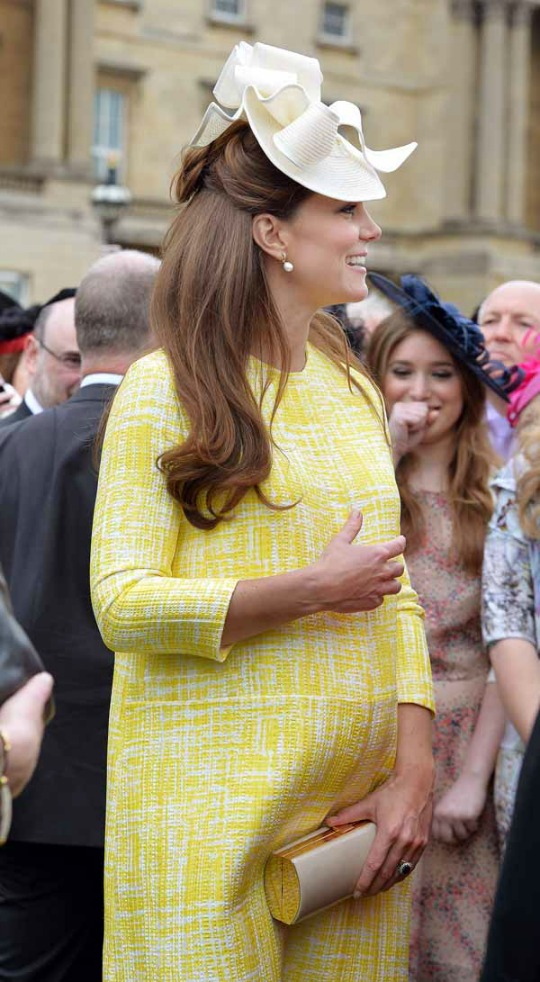 With a new Royal baby due to put in an appearance any time soon, the papers seem to be desperate for any little snippet of Kate news they can find. Which must explain why something the Duchess of Cambridge said in passing during one of her recent Royal appearances has made the news.
According to Hello! magazine, Kate shared a cute anecdote about Prince George with a fellow guest at a party being held to celebrate the 105th birthday of the Goring Hotel in London - where Kate stayed with her family the night prior to her wedding to Prince William.
On being told that his father was 'in China', it seems little George toddled over to his mother's china cabinet and reported back 'Daddy is not here'.
The magazine also reports:
"I asked her if Prince George was excited about the new Prince or Princess that was coming and she said yes and that he is a toddler and is talking and walking. Then she told me that his daddy was visiting China," continued Claudia. "After hearing this he went to the china cabinet, opened it and proclaimed 'Daddy is not here'. She said they would work on his geography."
Kate has said that her baby is due 'mid-to-end of April'  but preparations have today begun to erect barriers for the world's press, who are expected to assemble in order to capture the news of the Royal baby's arrival.
But Kate and William are said to be keen to avoid the media scrum that marked the birth of Prince George in 2013, and consequently the press have been asked not to congregate outside the hospital until after the Duchess has gone into labour.
Now, since not all of you could give two hoots about the Royal baby news, how about you hit us with YOUR cutest toddler anecdotes? I'm not sure my tot would know what a china cabinet is so I can't compete with Kate on that score but we'd love to hear your stories about the funny things that toddlers do and say...