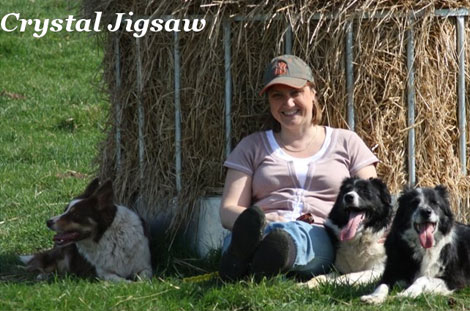 This week PlayPennies Loves...Crystal Jigsaw.
This is the sort of blog I can get lost in for hours.
Kathryn lives in Northumberland (an absolutely STUNNING part of the world), when she's not blogging she runs a sheep and arable farm with her husband 'The Farmer'.  Together they have an 11 year-old daughter, Amy, who is autistic.
Kathryn describes her as
...my reason for living which is why I love my life so very much.
Reading Kathryn's blog is more akin to stumbling across a journal which contains the author's innermost thoughts and feeling, their ramblings and musings on every day 'stuff' along with some 'getting it off their chest' RANTS!
It's very personal but not so as to make the reader feel they're reading 'too much information' or uncomfortable; it's honest, it's articulate, amusing, heartwrenching in places, insightful and utterly engrossing.
If you fancy taking a wander through someone else's life this afternoon, then pop over and visit Kathryn at Crystal Jigsaw.
Are you the owner of the blog above? Click HERE for our resource page for "PlayPennies loves" badges and banners.