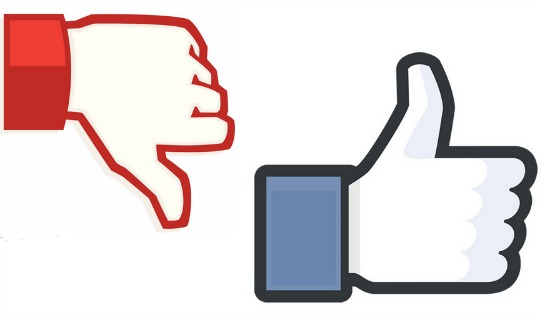 Most new mums and dads take to Facebook now and again to to share their baby updates with the world. It's partly what Facebook is for, and while we all know that no-one wants to know everything about our little darling's exact movements during every minute of potty training, I think most of us adopt a live-and-let-live approach to dealing with other parents' gushy posts about their progeny.
But one mum in Australia was given short shrift by her mates after she posted a steady stream of updates about her baby daughter.
The Telegraph reports:
A mother in Australia who posted a constant stream of proud updates about her baby daughter on Facebook has expressed shock after receiving an angry letter from a friend urging her to end the commentary and "give us all a break". Jade Ruthven, 33, a first-time mother from Perth, said she does not know who wrote the anonymous expletive-filled letter. She and her husband forwarded the letter to a local comedian, who shared it on social media and it quickly went viral.
The letter reads:
 Jade,

 I have got together with a few of the girls and we are all SO OVER your running commentary of your life and every single thing Addy does. Look we all have kids that we are besotted with - guess what - every parent thinks their child is the best. But we don't ram it down everyone else's neck!!! 

 She wears a new outfit - well take a photo and send it PRIVATELY to the person who gave it to her - not to everyone!!!  She crawls off the mat - we DON'T care!!!!! She's 6 months old - BIG DEAL!!! Stop and think - if every mother posted all that crap about their kid - I'm sure you'd get over it pretty quickly. 

 We can't wait for you to get back to work - maybe you won't have time to be on Facebook quite so much.

 Addy is gorgeous and we all love her, but our kids are great too.

I  guess you are just pissing off a lot of people with all your 'Addy this and Addy that' - we all thought it might ease off after the first month, but it hasn't.

 Not everyone is as interested as you are about what Addy does so give us all a break. We're doing this to let you know what people really think.
The recipient said she was "shaking with anger and shock to think a so called friend of mine could be so heartless and gutless to not even sign their name". Now I don't know about you, but this strikes me as just about one of the nastiest examples of mean-spirited unkindness that the internet seems to bring out in some folks.
I reckon 'the girls' should look up the definition of 'friend' in the dictionary, and acquaint themselves with the options to unfollow friends on Facebook who 'piss them off' with too many bay updates. What's your view?