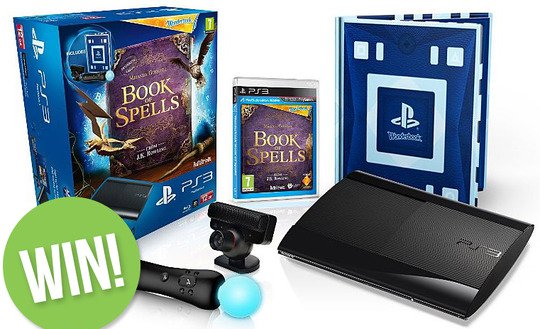 Well, here we go - another week, another round of competitions!
I'm not a Kindle fan - I won one a few years ago and gave it to Tamsin, so it could be loved! If you, however, are a Kindle fan and have been hankering after a new one, then enter this competition to win a Kindle HD.
You just have to sign up and enter your details before 12 May and you'll be in with a chance of winning.
I remember when I bought my very first Playstation - it only came with one game and that was Gran Tourismo 2.  I feel rather old thinking back to those days; mind you, not as old as when I think back to the first Nintendo and Super Mario!
If you fancy adding a PS3 to your games console collection then this competition is for you - a PS3 and a copy of Wonderbook: Book of Spells is up for grabs. All in, it's worth around £250.
Again, there's no daft question to answer, just hand over your details before 29 April to be in with a chance.
Personally, I could really care less about winning Kindles, PS3s, or holidays where I have to go between certain dates that might not be convenient for me. Just give me CASH!
So this competition to win £7 000 is MY kind of comp' - feel free not to enter, I don't want to dilute my chances!
But if you really HAVE to, then the answer to the question is: A (a gaggle - of geese, I'm guessing!) and the closing date for online entries is 2 May at 10am.
GOOD LUCK!
Thanks to pjj1805, marb01 and Painkiller at HUKD