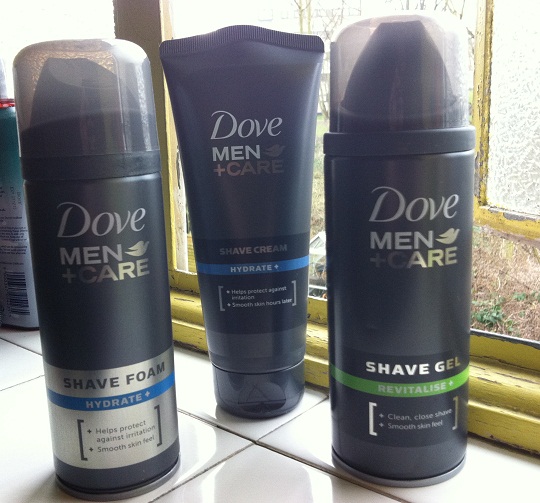 I've never really understood why men don't use more facial products. Wouldn't it make sense given how much time they spend every day scraping a really sharp piece of metal over it?
My other half has always been firmly in the camp that uses ordinary soap lathered over face and neck, followed by a splash of water and nothing else.
He can't see the point of spending money on gels, creams and mousse when a bar of soap costing a few pence will do the job. Does he have a point? Or is there more to it than even he realises? Could we change a 20 year habit?
Dove sent us three products from their Dove Men +Care range to try out. So we did. Read on to find out how we (the royal we, my husband and I!) got on.

The three products we were sent by Dove were the Dove Men +Care Hydrate+ Shave Cream (200ml £3.49 at Boots*), Dove Men +Care Revitalise+ Shave Gel (200ml £3.49 at Boots*), and last but by no means least, Dove Men +Care Hydrate+ Shave Foam, (200ml £3.49 at Boots*).
We tried the Hydrate+ Shave Cream out first. I say we because if we are going to have shaving products in the house, there's no point in doubling up. So I used them on my legs as well. Hope that wasn't too much information for you.
First, it is important to read the instructions. It might seem to the good people at Boots like everyone knows how to use shaving products, but really if you have spent your whole life not using them - well then you don't. And putting the directions in the smallest writing possible without having to use a magnifying glass to read it is just not on.
The shaving cream, as with the foam and gel, needs to go on a wet face and neck, or legs, depending on what you are shaving. It really doesn't work that well at all on dry skin!
Once it is on wet skin, it comes up quite well. You don't get a big lather or anything. It has that rather pungent men's toiletries scent that always reminds me of flyspray. And it is a bit strong. I do not like this smell, but other people might. I found this an issue with the gel and foam too, but not to such a degree. My husband, however, didn't really find they had a strong scent at all. So it will come down to personal preference. The scent disappears fairly quickly, so if you like to splash on cologne it won't clash.
The hydrating formula in the cream is meant to help protect skin from irritations caused by the razor, giving it a clean, close shave. It has moisturising agents that are meant to soften stubble on contact, reduce razor irritation and burn, and enable a smooth razor guide.
After you have shaved, skin should feel smooth and comfortable.
In reality both my other half and I had issues with the cream. Neither of us felt that our skin was smoother or more comfortable compared to using our usual soap. My husband did find it a little easier to shave but said he didn't notice a difference in smoothness compared to using soap. He used the cream for a week, and he shaves twice a day.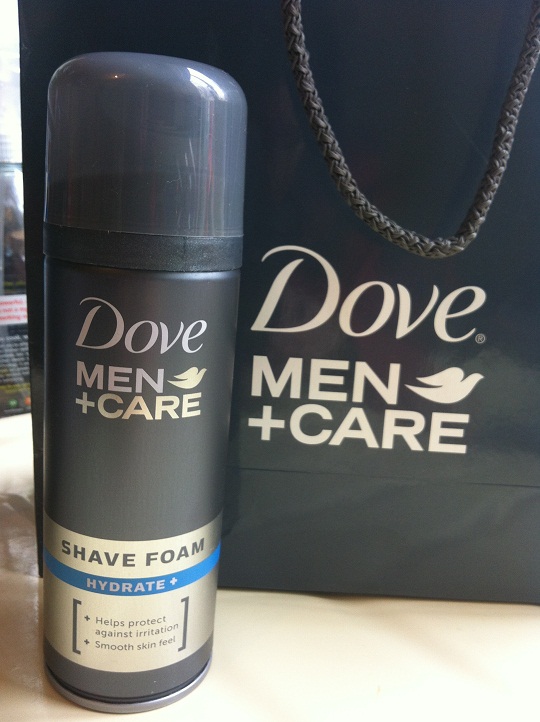 He also tried the other two products for a week each. Both the foam and the gel come in a pressurised container, and are clearly made for male hands. I had to really push down to get anything out of them, and you get a good sized handful out from one squirt. Enough to generously cover face and neck.
Like the cream, both of these promise a smooth skin feel. The foam also says it helps protect against irritation. It comes out like a mousse, and while it spreads in a really thick layer it doesn't jam up your razor. The gel comes out a rather lovely blue colour then lathers up into white, so at some point your face looks a bit candy coloured. This was a hit with our son!
The Hydrate+ Shave Foam has the most pleasant scent of the three as well. It is light, but fresh and clean. afterwards it left skin feeling noticeably smoother than any of the other two, and my husband's faithful soap, and skin felt moisturised too.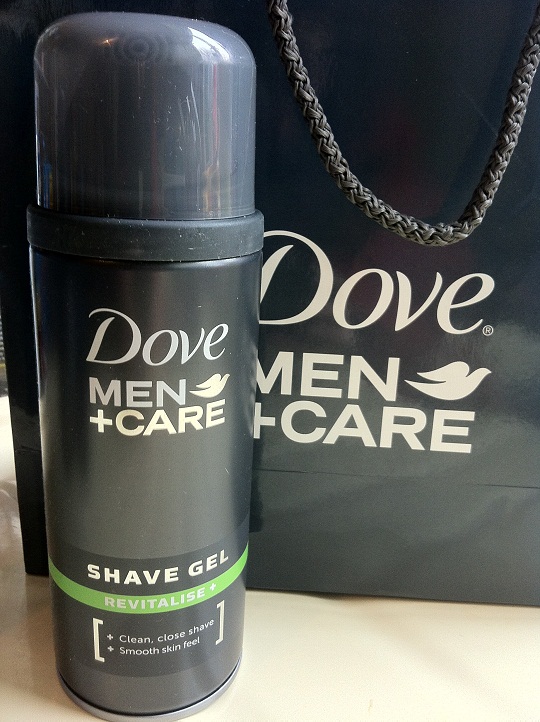 The Revitalise+ Shave Gel has a perky, soapy scent. It is meant to revitalise tired skin, but neither of us noticed a difference. Overall, my husband said he would choose this over the cream, but he'd prefer to just use his soap.  It wasn't that easy to get a close shave with the gel either, and he found himself having to go back over with the razor quite often to touch things up.
Overall verdict?
We'd give this range an 8 / 10, but would only ever use the Hydrate+ Shave Foam again. I vetoed the cream on the smell alone, and my husband couldn't see enough benefits from the gel to justify spending the extra.