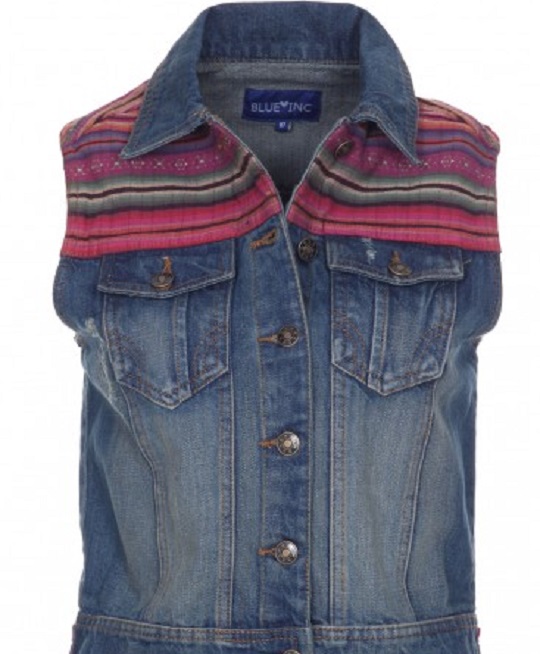 This is a HUGE saving for this blue Aztec panel print gilet made out of denim. Originally on sale for £24.99 it is now down to only £5 in the Blue Inc sale. It's not the only huge discount, but wow, it is a doozy.
A fashionable denim gilet featuring button up front fastening, classic collar, two button up chest pockets, Aztec print panel detailing, decorative button up tabs at back of waist band, washed and distressed effects and stitch detailing.
It is only available in size 14 now, but there is still stock of this and it can just as easily be worn by a size 12 I reckon, give you more space to wear another jumper underneath? Anyway, £5 makes this a saving and a half for those of you on the prowl for fashionable discounts.