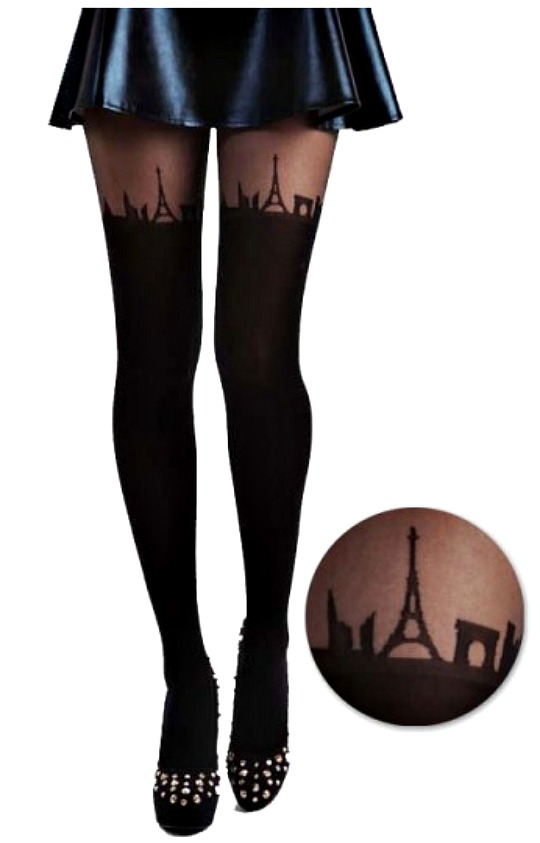 How often have you realised that you desperately need a new pair of tights for a big night out or an important outfit 'moment' - only to realise that there's no hope of getting anywhere near a shop that sells decent hosiery in time?
Maybe that just happens to me on an appallingly regular basis, but www.mytights.com  was invented to solve just that problem. I didn't even know the site existed until they sent us some items to review, but I'm officially a total convert to buying tights this way. The site is fun to browse and easy to navigate, and the selection of tights and hosiery is incredible. I'm never buying a crappy pair of emergency tights from the petrol station ever again, and there'll be no more wearing an ancient pair and hoping no-one spots the ladder!
 My Tights sent us three items to review, so here's what we thought of them, and the site and service overall...
First up are the Pretty Polly 80 denier plush opaque tights (£6.00). They're 92% Nylon and 7% Elastane, and this is the blurb about them"
"As opaques go, these are pretty fabulous, offering a beautiful quality that can handle the wear & tear of everyday life. At a reasonable price that won't hurt your purse either, the 80 Denier Plush Opaque Tights from Pretty Polly are a winter must have. With a soft and luxuriously thick quality to them, these will go with just about any and everything your wardrobe has to offer. What's more, thanks to the brand revamping their opaques range, you can be sure that no matter your budget or the occasion, you're bound to find your dream pair!"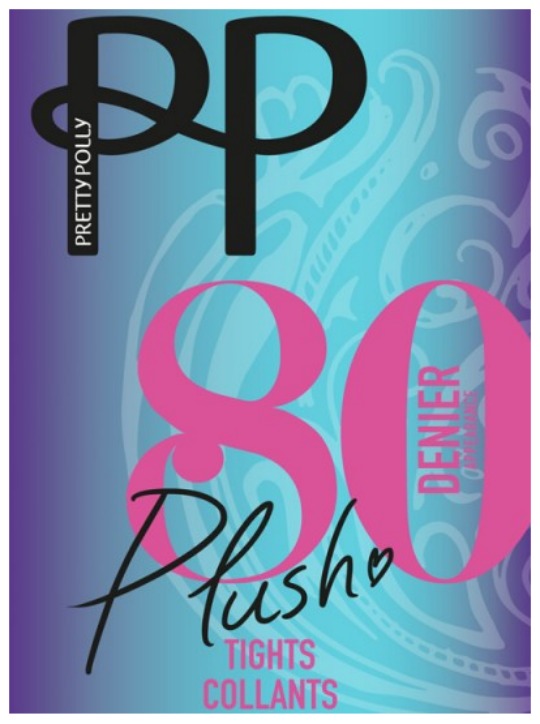 For six bucks I found these tights perfectly decent. I'm not usually a 'black opaques' kind of girl, generally preferring something a bit more exciting when it comes to tights. But I wore these with a denim skirt and my new winter boots, and they did the job. They're robust enough to withstand being shoved inside boots without wearing thing and there was none of that rolling down around your ankles thing going on either, but they're soft and cosy and comfy too. An all-round hit for a basic black tight.
Next up we were sent a pair of  Charnos Cosy Feather Socks in lilac. And these are no ordinary socks. Here's the blurb:
"Ultra soft and ultra fluffy, the Cosy Feather Socks from Charnos are what frosty feet dream of. Perfect for those lazy days, the matte socks have a textured feather feel with comfortable elastic tops. A must for those who seek luxury, the socks will also make the perfect gift for your loved ones."
Wearing these is like wearing cats on your feet, except minus the animal cruelty. Seriously, a softer sock I have not come across. I did feel marginally silly when I had to take my shoes off at a parent and toddler group though - all the other parents had very grown up, respectable socks on, and there was I in my great big purple fluffy kittens-for-feet style socks. But they drew a few admiring glances.
I loved these. They're warm and cosy and have a touch of luxury about them, but they're probably best worn around the house rather than trudging far and wide in them. They did tend to slip down inside my boots but I didn't have that problem when I wore them with slippers.
They weren't ever as feathery after washing either, but that's to be expected. At £8.00 a pair they're not 'cheap' socks by any stretch of the imagination, but they would make a lovely treat or gift, and I really wish I'd had these in time for a recent hospital visit!
And finally we were sent the incredible Pamela Mann Paris Skyline suspender tights (£9.99).
What a totally hilarious idea to put the Paris skyline on your tights. Here's the blurb to explain them properly:
"C'est chic! These Paris Skyline Tights from Pamela Mann combine the fun of a suspender tight with the charm of the most romantic city in the world. The opaque leg gives way to a sheer thigh section, and is topped with a pretty Parisian skyline filled with iconic silhouettes of the Eiffel Tower and the Arc de Triomphe. Merci beaucoup, Pamela Mann!"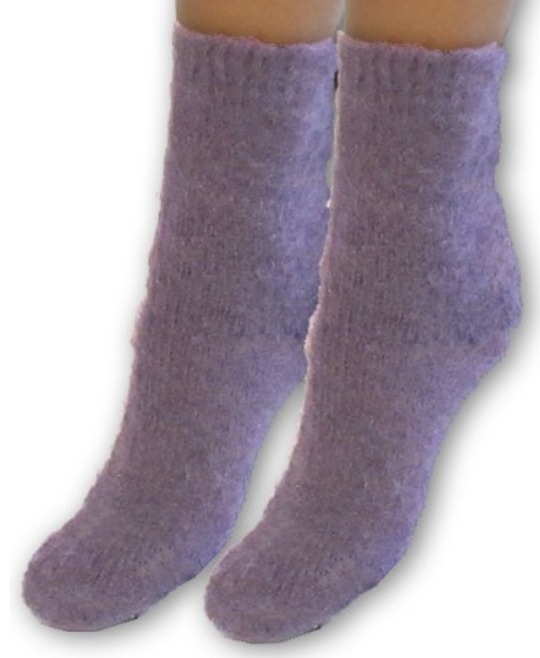 Alas, I can't say I looked quite like the model pictured at the top of this page when I tried on these babies, but they brought a smile to my face and put a spring in my step. (And yes, I wore them under my jeans rather than showing off the Parisian sights because my legs aren't as long as the Eiffel Tower, unfortunately.)
If you're blessed with pins worth sharing with the world then these tights are for you - but even if you're not they're good for a giggle, and they'd made a great little gift for a hen party or someone headed to Paris for a little bit of romance.
Overall, I'm a huge fan of My Tights. It's just such a good idea to put everything you could want or need in the tights and hosiery department under one roof, and as I've said, the selection is huge.
From cosy socks to risqué hosiery plus stockings, leggings  and plenty of stuff especially for the fuller figure, they've got it all covered, and there's a pretty impressive sale on right now that's worth checking out if you fancy bagging a bargain. They also do children's tights which is just brilliant - I've found it really hard to find a good selection of tights for little ones anywhere else.
Personally I've got my eye on these very funky plaid tights next...
Pros Huge selection all under one roof, much of it very affordably priced. Your tights drawer need not remain an embarrassment any longer!
Cons Nope, not a one. Unless you count the fact that my, er, tights budget doesn't extend as far as I'd like it to...
Overall verdict Genius idea for a site, brilliantly executed. Bravo, My Tights, we love it!
9.5/10