Two Tan-Through Bikinis £14 @ LyncMeUp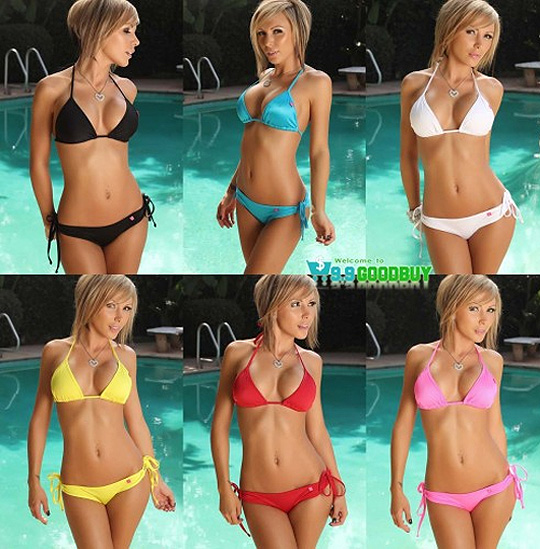 If you're sick and tired of coming back from your annual beach holiday, or coming in from basking in the garden, with bikini tan lines then you have two choices, actually - three choices:
1) Don't go out in the sun in a bikini at ALL
2) Find a nudey beach and get all your kit off - you definitely won't end up with tan lines then! Or
3) Try out one of these tan-through bikinis
LyncMeUp currently have a deal running on two tan-through bikinis - their usual combined price is £57.98, you can pick them up for just £14.
I've never heard of tan-through bikinis before and whilst the fine print states that they aren't guaranteeing the complete absence of tan lines, for £14 for two I'm willing to give them a shot!
The material is made of fabric that lets through UV light , come in sizes 8, 10, 12 and 14 with a choice of three colour combos:
One black, one white (that's the combination I've gone for)
One yellow, one red (I can't wear yellow, it makes me look like I've got terrible jaundice!)
One pink and one light blue
All you have to do is buy this LyncMeUp deal before midnight Friday, then redeem your voucher and pray for an Indian summer if you're not jetting off to guaranteed sunnier shores.
Happy no tan lines!