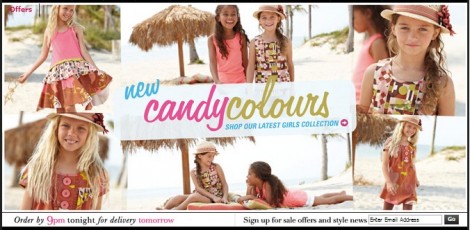 Loverly jubbley. A free delivery Next promotional code. Just what is needed to make the most of the half price or less sales. Which is exactly what I used it for this evening. Home delivery normally costs £3.99.
Click here to use your Next promotional code
Discount: free delivery
Promotional code: K7001
Expires: unknown
I needed this code. Desperately. I have just about zero time to go clothes shopping for myself, and frankly I haven't actually bought myself anything new since my son was born. Six years ago. So while at the supermarket, the only shop I seem to get to these days, I grabbed a blouse. I wore it for the first time today and possibly the last time! Honestly I had just about every mum I met go "oooh from Sainsburys. I've got one of those." Grrrr.
So I decided to check out the petite items in the Next sale. And this code saves me having to actually try and get to the shops myself. To use it, you'll need to go to checkout and either register or sign in - on that page you'll see a box to enter promotional codes. Enter it there.
Thanks to 300568 at HUKD!