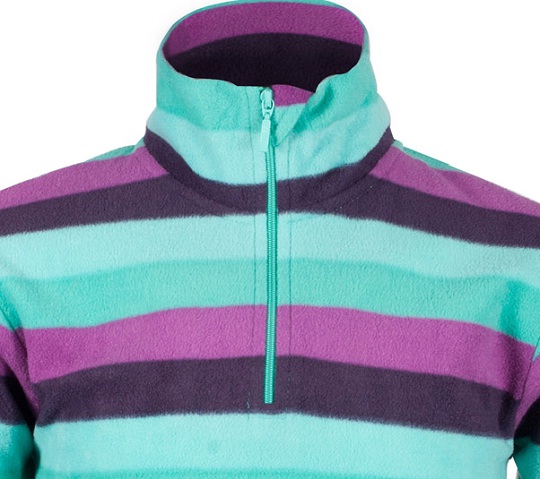 Mountain Warehouse has a sale on this weekend on fleeces for men, women and children. All fleeces are half price - micro fleece, textured fleece and waterproof. Also, delivery is £1 for the bank holiday weekend. This applies to any thing you buy on the site, not just fleeces.
There's still quite a lot of good fleeces left in the sale. I particularly like these as they're light and easy to carry around and you never know when you'll need this extra layer with the British weather. I usually keep at least four fleeces handy for son.
I'm short for myself though. So have been having a good look through what is available. Like the Women's Ash Fleece, down from £29.99 to £14.99.
I also really like the kids stripey fleece tops. They're bright and colourful and if you're going camping or hiking it is handy for being able to spot them from long distances. I also like to put son in colourful tops when we go to the adventure playground near us, so I can tell which tiny do he is at the top of the impossibly high flying fox!
There's also a few nice options for the guys too. So you could fit the whole family out for half the price.