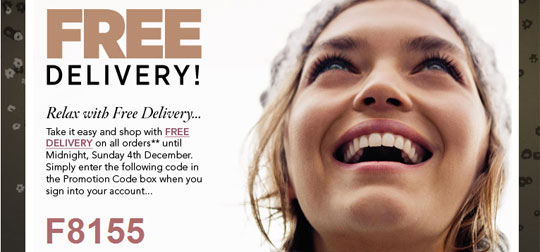 A free delivery Next promotional code. Just what is needed at this time of the year if you just need to pick up one or two items and don't want to brave the cold to get to the shops. Which is exactly what I used it for this evening. Home delivery normally costs £3.99.
Click here to use your Next promotional code
Discount: free delivery
Promotional code: F8155
Expires: 4th December 2011
If like a million or so parents around the country you've got a note in your bookbag to say that your darling son/daughter needs to turn up to school on Thursday for the school play wearing all yellow/white/blue/brown and you've nothing in your wardrobe in that colour, then this sort of code can save you a shopping trip.
Or is that just me? Son has to wear brown as he's a camel - a bitter disappointment for him as he really wants to be a buffalo or failing that a kimodo dragon. Now, let me explain again who was present at the birth of baby Jesus...
To use this code, go to the Shopping Bag page and click on Checkout. On the log in page, type in the code in the Promotional Code box manually. It didn't work when I used cut and paste to enter the code, and in fact this is a problem I often have when using Next online promotional codes.
If you've not used the site before you'll need to register first. Otherwise enter your log in details. After you're logged in, you'll get to the Delivery page. Normally, standard delivery costs £3.99. Scroll down the page and you'll see that the delivery charge has been reduced to £0 on your bill.