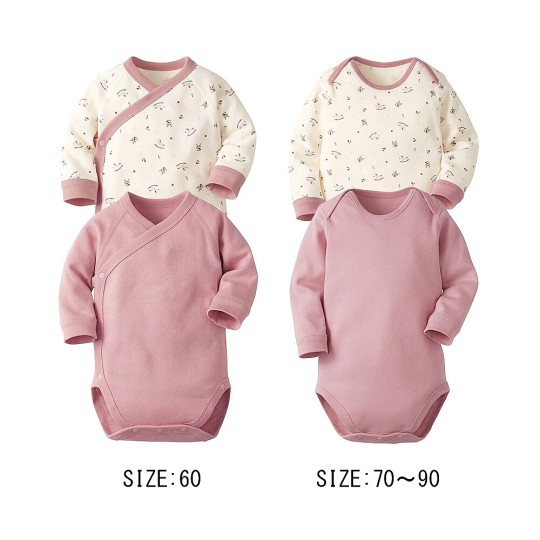 Uniqlo have three sets of newborn crew neck long sleeve bodysuits on sale down from £7.90 to £5.90. Each set comes with a plain baby grow and a patterned one.
There are three different sets available here, and they are available in three different sizes and it seems, styles. Also, within the three sets there are colour choices you can make. These 100% cotton onesies are gentle on baby's skin, and the snap fastener makes changing nappies easy. Size 60 features a side opening and size 70-90 has an easy-open envelope neck.
The first set is pretty standards 'stripes'. They have them in pink and blue, but they are nice enough that girls could use either.
The dog set is also quite sweet, and these are in purple and yellow, which makes them nicely unisex.
My absolute favourite set, however, are the rocking horses, pictured. They are so cute I wish I can have another baby, just for that! These are in grey and pink, and just.so.cute. I love it!
Delivery from Uniqlo is £3.95, which isn't bad at all. Deliveries will be made within 3 - 5 working days after you place your order excluding weekends. There is the option of a next day delivery, for £5.95 and finally, there is also a Click & Collect option for £2.95 or free for orders over £19.90.