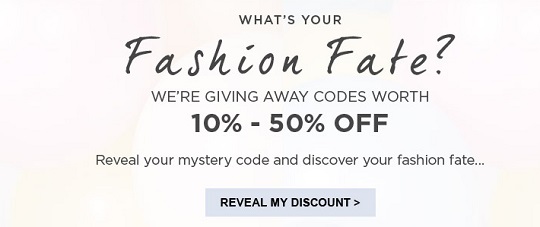 Dorothy Perkins is holding their Fashion Fate event where they are giving away codes worth 10%-50% off on their website.  What will your code be? You have to visit their site to find out…
Go to the site and you will see the Fashion Fate banner at the top of the page. Click on it to reveal your personal discount and discover your fashion fate. You could be the lucky person who gets a whopping 50% off on items on the site!
The code is only valid until midnight on Sunday 09 February so you better get in and get shopping. This is such a good idea, I love it and I am SO using my cute little 20% off code.