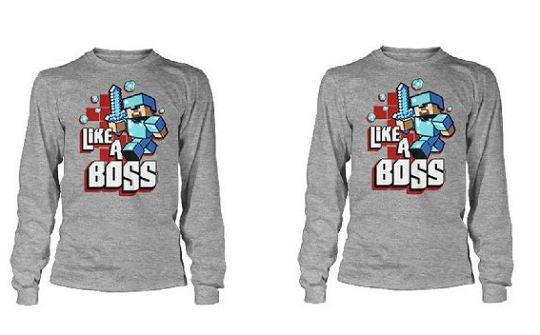 Amazon is selling this awesome grey sweater with the Like A Boss logo and good old Steve from Minecraft racing across the front in full diamond kit. The sweater usually sells for £29.99 but is now down to £1..99 which is £18 off and a 60% saving. You do need to pay £1.60 for delivery though.
The shirt is available in Large, Medium and Small and has a crew neck design with relaxed body-fit and long sleeves. It is 100% cotton and machine washable but looks like it has been made from good quality materials. Although that's just a guess, of course.
An awesome buy for any Minecraft fan – or perhaps a Minecraft beleaguered parent – this will keep you warm on chilly nights and up your cool with the kids. I definitely want one of these and the delivery charges are not that bad at all.