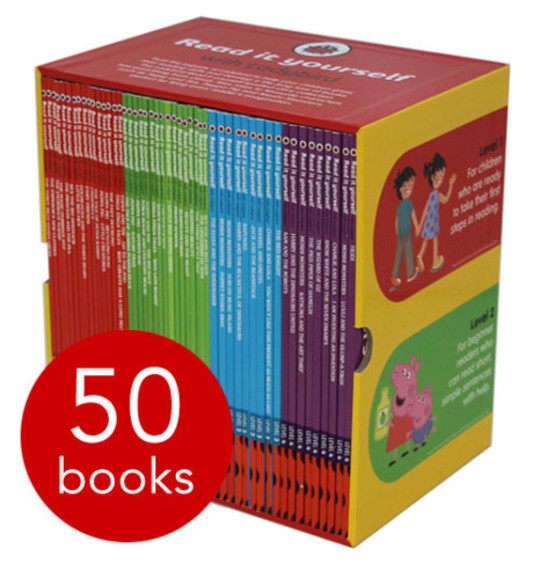 The Book People have the entire Ladybird Read It Yourself Collection on sale for £35, instead of £217.50, although I doubt anyone actually paid that. You can buy the individual books in the series for £3.99 each, so that would come to a tidy £200, almost. The complete set is £35, but with the PlayPennies exclusive voucher code AFSANDY you can take 10% off, bringing it to £31.50 delivered since free delivery kicks in at £25.
I was rather non-committal about this book set till I read the reviews on it. They are really good, so much so I almost think my daughter needs this set now! That's the power of a good review, folks! Here's what people have to say about them:
Level 1 are a bit easy for her but they build confidence so she feels she can tackle the more difficult level
I could not find the whole book set anywhere, thus had to buy individual books from Amazon at £3.99 per book! That is quite expensive! I bought some from ebay, borrowed some from local library, but still far from the whole 50 books. Thanks to the Book People, I now have this whole set at such a good price, I can't believe it!
If you only want to buy one set of books to support your child's reading progress, then make it this one.
This set includes such popular characters as Peppa Pig, Moshi Monsters and Peter Rabbit featured throughout and includes fun puzzles and questions to gently test children aged from 4 to 7 years old in reading levels 1 -4.