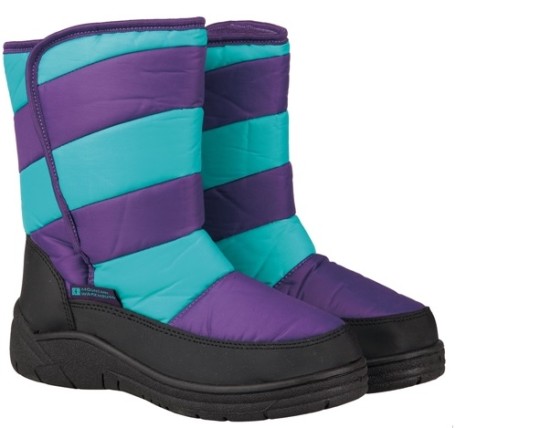 Both Amazon and Mountain Warehouse are selling kids snow boots in black and purple for £4.99 reduced from £24.99. On Amazon delivery is £1.99, while on Mountain Warehouse it's £4.50, unless you spend over £50 in which case it's free, or £2.50 if you click and collect to store.
So as you can see from the above, Mountain Warehouse are selling the Caribou boots in sizes 6, 7, 8 and 9, unless you want a size 4, then it's listed separately.
Amazon are selling the same boots in the same sizes.
If you're only buying the one pair of shoes, it's going to be cheaper at Amazon, but if you're buying more and spending over £50, head to Mountain Warehouse for the cheaper final price.
Thanks to katrinacarney at HUKD