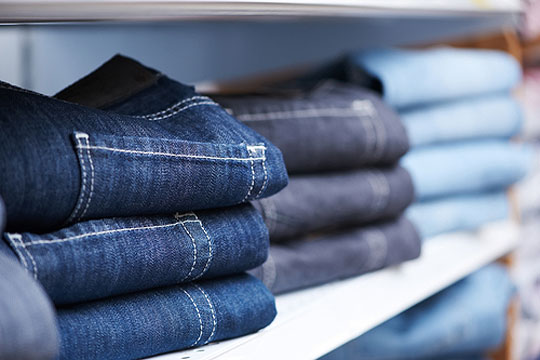 If you're looking to kit out your child with a few pairs of jeans then you should head over to H&M.  They've taken £5 off all kid's jeans and you can get an extra 25% off with a code that I'll give you.
There are all sorts of styles available in a whole range of sizes from one-and-a-half years, right through to 14 and over - so when I say 'kit your child out with a few pairs of jeans'  you can do what I did one year, when I came across THE most beautiful little white denim short dungarees from Next:  I ordered them in every size that matched the age my daughter would be during the summer months.
Okay, so you don't need to worry so much about the seasonal element in this instance, but when you can pick up jeans as cheap as this, for children who have a nasty habit of growing out of things, it makes sense to save money whilst the proverbial sun shines!
Now, the code to bag yourself an extra 25% off is 0241, and there is a minimum order of £6.99 - I'm pretty sure that 25% off discount code applies to everything, so if there are other things you need, it might be worth considering getting those at the same time.
Thanks to jennypenny for the deal, and alex--23 for the code, at HUKD