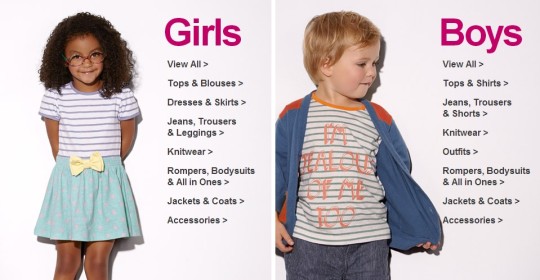 There's more to the Mamas & Papas sale than just the maternity wear we looked at earlier, and while my kids have no need whatsover for more clothes, with prices starting at just £2 for baby bits, it's hard to not at least have a look.
Bibs, baby bow tie tights and head bands start at £2 in the sale, reduced from £8, £5 and £6 respectively. Honestly, it's those latter price tags that meant M&P were never high on my list of places to shop when my girls were small, but at these sale prices it's totally worth it!
Trousers and blouses start at £4, and mix and match leggings and sweet little dresses start at £5.
They have some really sweet boy clothes starting at £4, and a set of socks for £2.
You can click and collect from your local if they have stock from an hour after purchase, or you can have it delivered to you for £4.95.