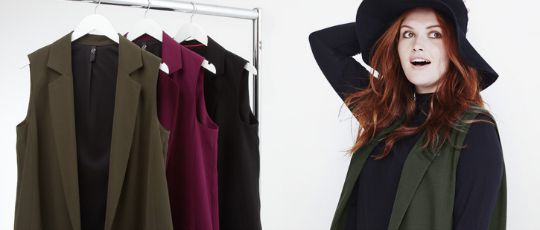 I love a good Flash Sale, and this one is for Evans clothing. Today only they have 24% off everything (it's a 24% off for 24 hours thing), so you have until midnight to do some shopping. It even includes sale items so there are some huge savings to be had here!
There is no voucher code to enter, the prices on the website have all been altered to reflect the extra 24% off, so the price in red is the one you pay. This is an online only offer, so it's not in stores, and it ends tonight.
The only exclusions to this promotions are gift cards and delivery charges, but that sale section is where I'm heading first! Undies are from £1.52, jewellery and accessories are from £2.28, summer shoes from £3.80, and clothing starts from £5.32 including jeggings and tops!
Click and collect from stores is free, but if your order is over £50 then you usually get free delivery, but this has been upgraded to free express delivery for today when you enter the code SHOPFEX at the checkout. I'm off to see what I can find, starting in that sale section!