Fashion Union Sale - Up To 80% Off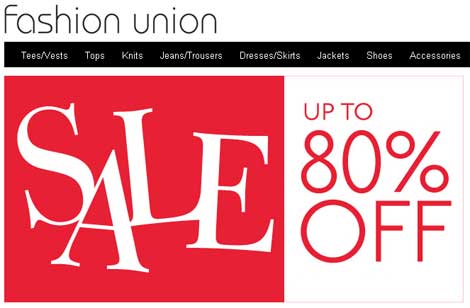 This is a GREAT time of year to grab some late summer bargains! In the Fashion Union sale you can get up to 80% off the huge range of items for men and women that have been included.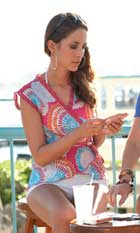 I always like to try and highlight a couple of sale items, but it can be fraught with danger!
You might not like what I like! And even if you do, they might not have your size in stock! But with the Fashion Union there's a rather bigger 'problem' - there's SO MUCH included in their up to 80% off sale, it's impossible to know where to start and if I highlight a bit of everything we'll be here all day!
Tops are always a pretty safe bet - and when they don't cost the earth, you can never have too many! I really like this Leah Wrap Around Blouse it's really pretty, very summery and is now only £8 instead of £15.
Put it with a pair of demin shorts and flip flops and you've got a lovely casual look that'll be GREAT if the sunshine puts in an appearance for more than half an hour a day!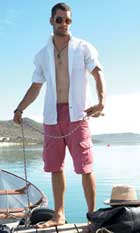 There are lots of things for PlayPennies dads too, all t-shirts are now £3 instead of £12 and they're not the horrible and frumpy ones that no one else wanted either!
Most shorts are now £7 instead of either £15 or £20 and if you team a pair up with a lovely white shirt then that'll look pretty cool (well, that's the sort of look I like anyway!).
Happy Bargain Hunting!