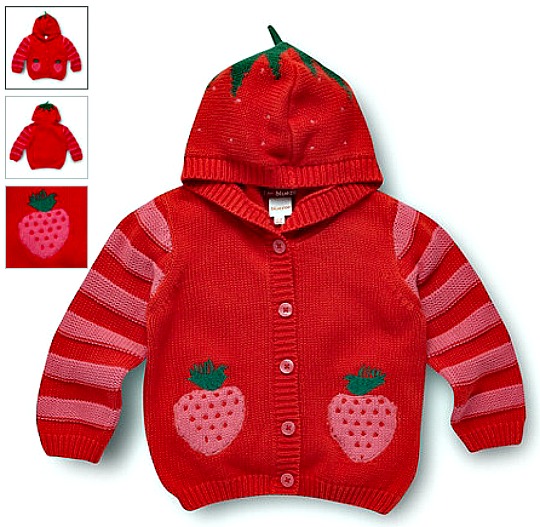 Debenhams has its biggest ever half price sale on at the moment, and there are loads of great bargains on clothes for kids.
There are squillions of bargains to be found so have a good rummage till you find whatever tickles your fancy. I've got my eye on this super cute red knitted strawberry cardigan by bluezoo.
It's a red hooded kiddie's cardigan with a strawberry pattern plus striped sleeves, a novelty hood and pink buttons.
There are only two reviews of this item on the Debenhams site but here's one:
"This cardigan is a generous fit so will last for longer than age range for an average size baby. It is nice soft cotton but would be suitable for a lightweight jacket. Super cute and the hood that looks like the top of a strawberry is such a nice feature. I haven't washed it yet so cannot comment on how is will launder."
It's normally priced at £15-£16 depending on the size, but it's now £7.50-£8.00.
Amazing!