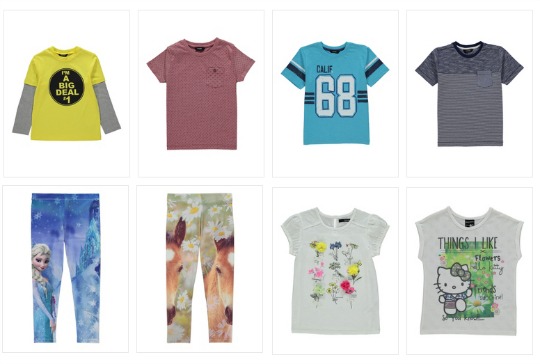 The clothing sale at Asda George is due to start officially on Thursday, but the price reductions have already been made online now, and it looks like a biggie! Those boys t-shirts in the picture are £1 each!
You won't find these price reductions in the main Sale section on the website, but if you look through each main clothing section you will find hundreds of items with prices slashed.
The best way to find them is to pop to the section you want, specify anything you are looking for in particular you want, then sort from low price to high. The first section I have looked at is boys clothing, and there are tons of reductions. T-shirts are from £1, shorts are from £2, and there are trousers, jumpers and onesies from £3!
If you want first pick of the bargains then take a look now, but there are likely to be more styles added in the next couple of days so keep checking!
Thanks to excellor8 @ HUKD