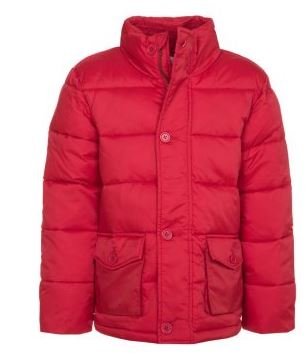 Zalando have loads of offers on and one that I thought was particularly good is the child's red winter jacket from FullStop. Previously £34 this puffy jacket is now just £13, which is a great price.
Fullstop is a brand for tweens, really, but this jacket is available from ages 3 - 12 and at the moment there is still good availability for the whole range of ages.
The zip fastening polyester coat has flap pockets and is machine washable at 30C on a gentle cycle.
Zalanda offers free delivery and free returns and a thirty day returns policy, so if for any reason it's not suitable, you can always send it back. At the price it's worth trying though.