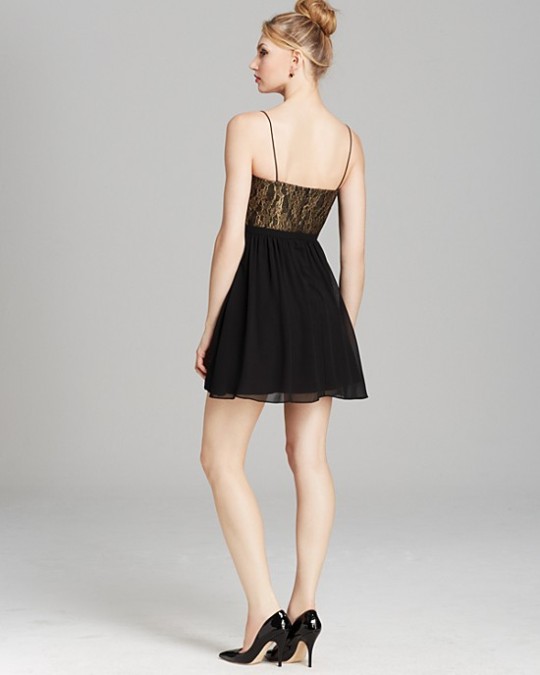 Ooh, this is a goodie. Bloomingdales has launched its Big Brown Bag Sale!
When you shop online or in store at Bloomingdales you can save a rather lovely 20-65% on selected items right now, and until the 17th February.
If you need some shopping inspiration, I am loving this Aqua Dress with spaghetti straps - currently on offer at £72.35 instead of £144.70.
Do note, though, that this offer is valid online and in store until the 17th, and offer, selection, and prices may vary in store. This isn't valid in Bloomingdale's Dubai and Bloomingdale's The Outlet Stores (so no nipping off to Dubai for a spot of shopping this weekend) and the small print says that regular and original prices are offering prices, and savings may not be based on actual sales.
None of which alters the fact that Bloomingdales is the place to pick up some serious bargains in women's shoes, clothes, dresses and bags right now.
Sooo hard to resist!