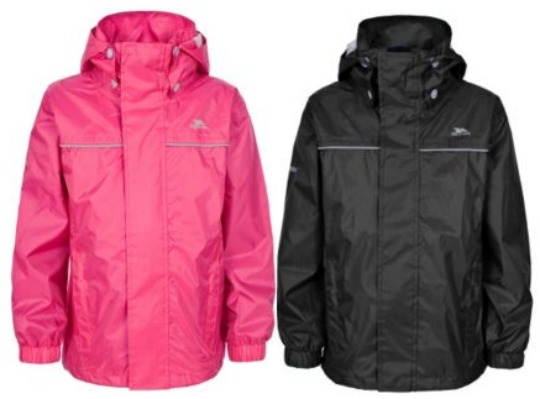 Argos is never the first place you would think of when shopping for clothes but you can pick up some real good deals. Reduced from £29.99 are the Trespass Shell Jackets to just £9.99. There is a choice of two colours: pink or black. I think if you can buy a jacket for under a tenner then you are laughing.
I know what you are thinking...it's coming into the better weather so they won't need jackets. Well these aren't thick winter jackets, but lightweight ones to keep the rain and wind off.
The pink one comes in sizes 5-6, 7-8 and 9-10 years old but the black only has availability for age 5-6. These are marketed as pink for a girl and black for a boy, but the black is very unisex if you ask me.
These are handy to keep in the boot of the car in the warmer months just in case the weather turns, which it does of course because unfortunately this is not The Tropics.
You can reserve and collect the Trespass Shell Jacket for FREE from your nearest Argos or pay £3.95 to have it delivered to your front door.