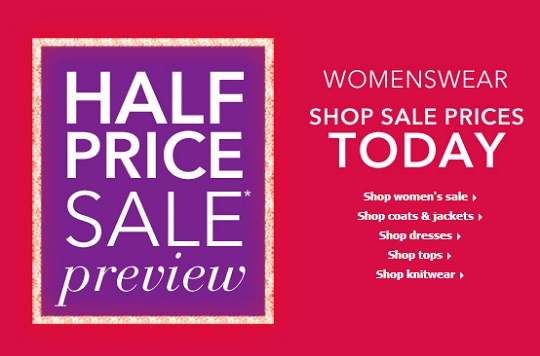 Debenhams is hosting their biggest ever half-price sale that launched yesterday and will be running until Sunday 29 December 2013. The sale includes some pretty epic savings that should help you spend all that lovely Christmas money quite nicely, thank you!
I have been prowling their site and you can get these discounts on women's clothing, men's clothing, shoes and more. To find them, you need to select the link to your half price sale items from the landing page. It's a bit complicated and random, but you'll find the discounts, I promise.
There are offers on dresses, evening wear, tops, shoes and accessories, plus you can find a range of cool discounts in their children's section too. These are broken down into baby, boys and girls so you can find the outfits you want quite easily.