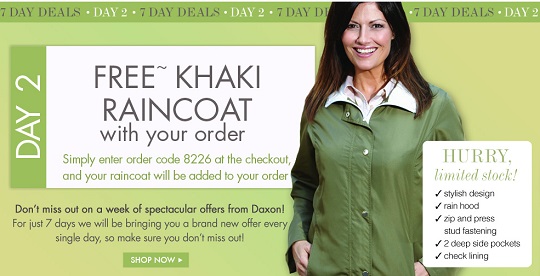 Daxon is rinning a 7 Daily Deals promotion this week which offers you, well, a deal a day until the end of the week. Here are some of the awesome discounts you can expect if you fancy a spot of shopping at Daxon this week.
Today you can get up to 60% off with £1 delivery using the order code 8096. The order code is valid until 23 May and is not valid on red price items or certain internet-only products indicated on the website. The £1 offer only applies to standard delivery.
On Day 3, which is today, you buy two and save £5 when you buy any two tops from their special offer boutique. Tomorrow you can get 40% off your order with the order code 8097 that's also valid until 23 May. On Friday you will get 30% off selected dresses with the order code 8103, and on Saturday its 50% off your most expensive item with the voucher code 8098. Have fun!