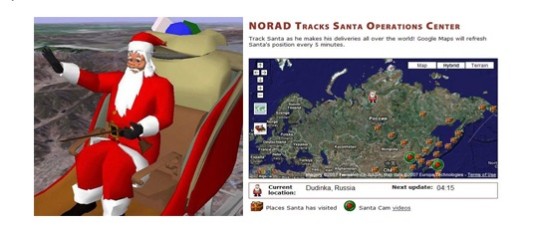 Big Brother has eyes everywhere, and it seems even Santa doesn't go around unseen anymore. The guys (and girls!) over at NORAD - that's the North American Aerospace Defense Command - have a website where you can track Santa's movements throughout December.
The site is all about NORAD tracking Santa and you can choose the language you want to follow him in too.
Last year you could watch the elves getting on with things on the Kids Countdown page, and explore all the different areas in the North Pole village, so hopefully you can do the same again this year, as it's quite fun.