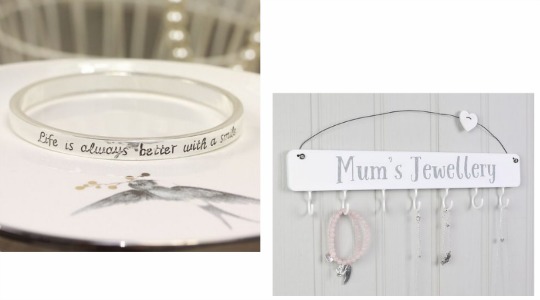 If you love Accessories then you have to visit Lisa Angel. They are like a budget Accessorize. Don't be fooled into thinking that their stock is poor quality because it really isn't. If you do one thing today it's get some of those stocking fillers bought in the Lisa Angel Outlet. There's up to 50% off, items from 88p PLUS FREE delivery on EVERYTHING. That even includes International Air Mail, so if you have an Accessory loving friend abroad, be sure to let them know too.
It's not just jewellery and scarves at Lisa Angel, they sell Homeware items too. Here are some items that we think are a bargain: Baby Squirrel Night Light* was £4.50 now £3.60 delivered, Mum's Jewellery Hooks* was £5 now £3.50 delivered and Cat Rules Painted Wooden Sign* was £13 now £9.10.
If it is jewellery and scarves that you want then you couldn't ask for a better choice. There are some super bargains to be had like these: Bee Happy Scarf* was £20 now £16 delivered, Wooden Swallow Brooch* was £1.25 now 88p delivered, Personalised Criss Cross Jolie Bracelet* was £21 now £10.50 delivered and Pearl and Disc Charm Bangle* was £11 now £8.80 delivered.