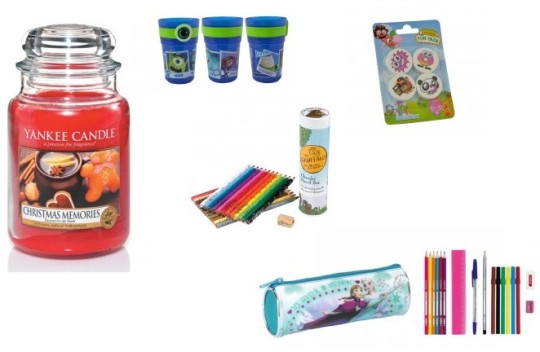 Internet Gift Store have a Black Friday offer code for you (and a Cyber Monday one) and for today only (they always say that though, so who knows) there's free delivery too. I just bought a little stocking filler and found the code FACEBOOK1 still worked to give 50p off, but it doesn't seem as though the codes are stacking at the moment. I bought a £3.50 gift, and with the code below got 15% off, taking my order to £2.97. There's also a free Santa Hat with every order at the moment.
We're old hands at IGS now, so we know that the prices jump around a bit - much like Amazon.
Even so, at the moment there are Yankee Candles, Frozen, Disney, Moshi Monster and a whole bunch of other options available, so you'll be able to fill your stockings for not a whole lot of money.