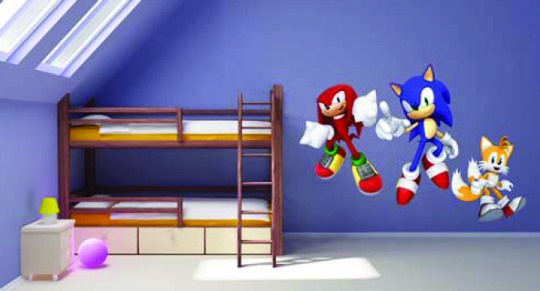 Young fans of Sonic the Hedgehog™ will love these new giant wall stickers from peelze.com. Featuring the famous blue video game character and his friends Tails, Knuckles, Amy Rose, Blaze the Cat and Big the Cat, the stickers are available in six different designs and are billed as "easy to use as well as removable and reusable – perfect for transforming any wall or room." The wall stickers are available to buy separately or in a pack of five, priced from £20.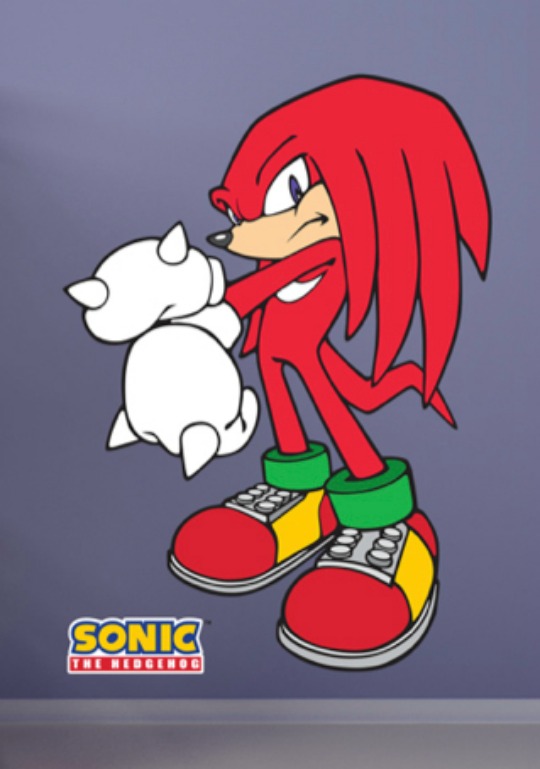 Sonic the Hedgehog™ first appeared as a videogame character in June 1991 and over 75 million videogames and smartphone apps have been sold in his name worldwide. A new range of Sonic the Hedgehog™ duvet sets are also available from SEGA's Sonic the Hedgehog range. The duvet sets featuring Sonic in two different design are priced from £24.99 and available from Argos, Littlewoods, ASDA stores nationwide.  Sonic the Hedgehog fleece blankets and cushions are also available in the range.
My own little gamers have discovered Sonic for themselves recently via their Nintendo DS consoles, so they were ecstatic when our review samples of these wall stickers arrived.
The Sonic wall stickers come with a handy 'how to apply your peelze' flier, which features step-by-step instructions for sticking them to the wall, along with illustrations. They're pretty easy to apply, and the instructions are very easy to follow but you will need a pair of scissors, and children will need to be supervised as you'll have to cut away the backing sheet which is a tiny bit fiddly.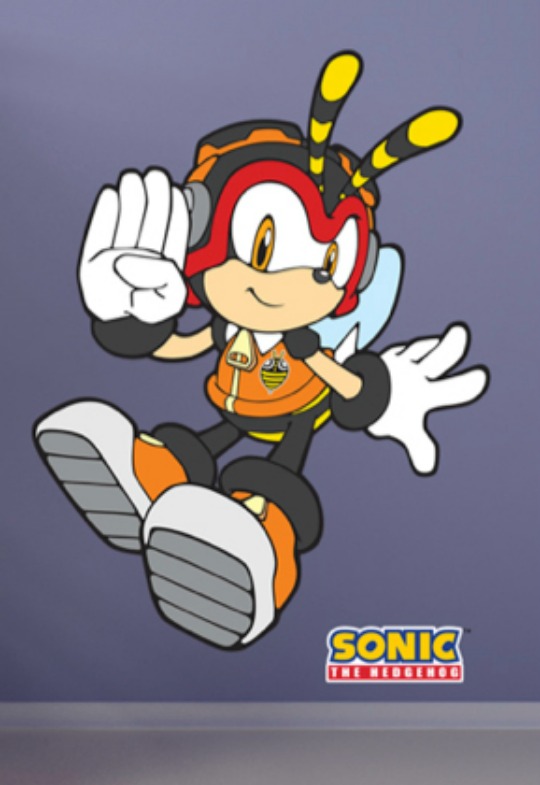 The real appeal of these wall stickers is their size - we've bought wall stickers in the past which were very disappointing and didn't really take up very much space, but these are definitely worthy of the 'wall art' description in that you could use them to create an impressive feature wall. They come in various sizes and the large ones are massive, measuring 135cm x 98.1cm
They also live up to the reusable and removable claims too. It's very easy to take these wall stickers down so you don't need to worry about your kids suddenly outgrowing their former favourite character, and the real benefit is that you can easily redecorate a room with removable stickers without spending a fortune. They didn't leave any nasty marks on our walls and they really do re-stick when you re-apply them, which is great if you decide to move furniture or around or just make a mistake when applying them. I'm not sure how many times they would re-apply but to be fair you shouldn't really need to do that several times so as long as your kids don't think of these as standard stickers which they can continually move around, they should represent really good value for money.
Pros: Good quality, decent size and easy to apply.
Cons: None. We like!
Overall verdict: A handy, practical way to bring a boost to any bedroom.