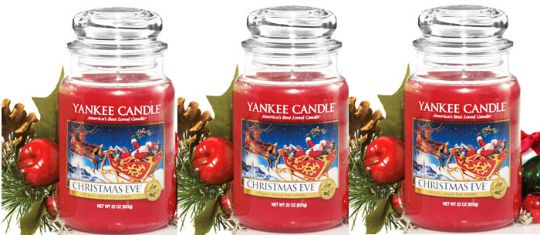 Yankee Candle fan? This is a smashing price for a popular Christmas fragrance and if you've not tried Yankee before, now could be the time to check it out! The code you need is ICLICKED, that will take 10% off the price and standard delivery is automatically free right now. Please note, codes don't seem to work too well on Internet Gift Store when paying with PayPal. If you have any issues try a card and hopefully that will help.
That code works on just about everything on the site, so make sure you have a look around. The rest of the Yankee Candle range is here* and with that 10% code and free delivery as standard, there's some cracking prices on stocking fillers or Secret Santa gifts. Who are we kidding, these are all for US!
You'll find that code for Internet Gift Store* along with loads of others over in our voucher section.