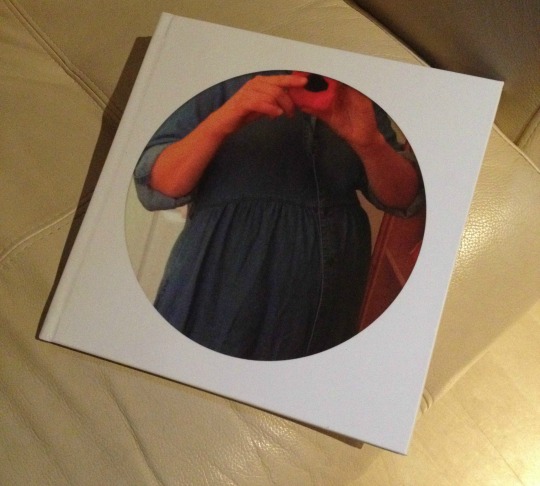 It took me a while to figure out exactly what 23 Snaps is but it's essentially a private photo sharing app designed by parents, for parents.
Here's what they say about themselves:
"23snaps gives you a completely safe and secure way to record the special moments in your child's life and share them with your loved ones, wherever they may be in the world."
As well as the app which helps parents capture and privately share photos, videos and updates of their children for free, 23 Snaps has recently launched a photobook and prints service. The photobooks are pretty well priced at £15 for a photobook comprising a minimum of 24 pictures and £4 for a minimum of 10 prints. Postage and package are included in the price.
And in case you're interested in where these kind of ideas come from, the dudes behind 23snaps were inspired to start it when their wives  were pregnant. They say:
"Like many people nowadays, our families are spread far and wide, yet we wanted them to be a part of our children's lives, to be able to share in every special moment and milestone, however far away they might live. What we needed was a simple yet beautiful way to store and share photos, videos and updates, so that even our least techie family members would be able to access them easily. With a young family to think of, privacy was high on our list of priorities too; we only wanted to share our precious moments with our family and closest friends. And so 23snaps was born."
Their mission is to make it easy to create digital journals to chronicle your child's life, and to create secure and private ways to share photos and videos with the people you love.
We were given a complimentary code to enable us to order a photo book for the purposes of review.
You do have to sign up to create a free account but it's a painless process and doesn't take long.
You have to have a minimum of 24 photos to create a photo book which wasn't exactly difficult for us with a newborn in the house. My problem was narrowing down the gazillions of photos we've taken to just the best ones worthy of printing in a keepsake book.
When you upload your pictures to the free 23snaps app they are automatically stored to the digital photobook timeline.
I found the service pretty straightforward to use except for some reason I couldn't work out how to change the sequence in which my photos appeared in my photo book. I placed my order in a fairly sleep-deprived haze just a few weeks after giving birth though, so my mind may not have been 100% on the task in hand, and the site does specify that you can group the images into special collections, by themes or favourites, so it's probably my own user error to blame on this count.
In the end I gave up and just placed the order with the images appearing in the sequence determined by the website, which was frustrating as the pictures I chose tell a specific story - the first few days of our baby's life - so it's a tiny bit annoying that they're not in the order that I'd like them to be. But having said that I was bowled over by the quality of the book when it arrived, so the sequencing issue faded into insignificance pretty quickly. There is also a fairly comprehensive support section on the site so if you wanted to work out how to fix this I'm sure you'd get a helpful response.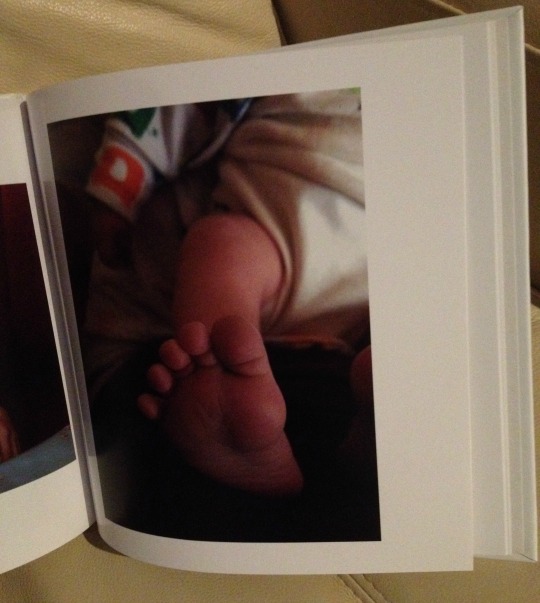 Overall I think the service offered by 23 Snaps is excellent. It's such a great idea to offer a safe way of sharing your pictures with loved ones, particularly when we're all getting increasingly uncomfortable about posting pics to social media sites without knowing for certain who might be able to access those images.
But if you're in the habit of just emailing your pics to Facebook then switching to 23 Snaps will take a bit of getting used to, and it's certainly fairly time-consuming to upload all your pics. It's so worthwhile to have them all stored somewhere safe though, where you can control who sees them.
You can even invite your family and loved ones to receive real time mobile or email notifications when you add a new update, and you can add Facebook-style status updates as well as photos.
If you have good intentions of creating keepsake photo books of your children's special moments but can't find the time to do it, or never get round to printing your favourite snaps to display in a frame or album, this is a good place to mend your ways.
Pros: Very high quality photo books at really affordable prices. Would make ideal Christmas presents and family keepsakes.
Cons: I couldn't work out how to change the order in which my photos appeared but the site does say that you can, so if you're smarter than me you (or less sleep deprived) should be able to fix that.
Overall verdict: A brilliant idea, well executed. Would definitely recommend, and will be re-using the service. 9/10.