Pixum Canvas Print Review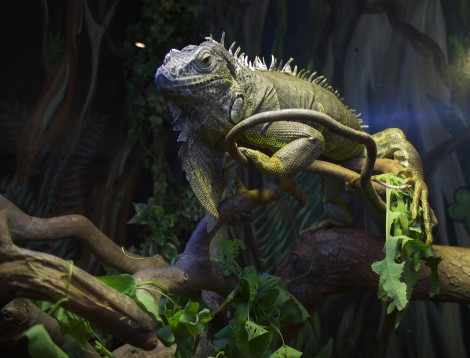 Of all the canvas systems I've used, Pixum has to be the easiest of the lot. It didn't overcomplicate things, it took literally a few clicks, and my image was ready to go. I chose a very bright and colourful image to go on the canvas print – it's the lizard you can see above, here.
I had a budget of £50 which was to cover the canvas print and its postage and packaging. Pixum have quite a few different options available to you, including an awesome new Acrylic Print option where your print is placed behind a thick acrylic glass plate and you get free mounting.
I really liked that idea but £34.49 only got me 8x12" and the next size up, 12x16" was £54.49, out of my budget. It sounds fab but is quite costly. So I chose a 16x24" canvas print for £44.49 which cost £4.99 to ship.
The image itself came out beautifully. It didn't fall off the edges in annoying ways and hadn't lost much brightness in the printing. It is slightly darker than I had anticipated, but I know how fiddly colour can be and how my screen can say one thing when the reality is something else entirely.
I also love the size. The other thing I appreciated was the speed of delivery and regular updates. As soon as I'd ordered it, I was told when it was coming and how long it would take. Personally I find this canvas is better than the others I've reviewed as the actual material is smoother and less grainy. However, that is very much a personal thing as my husband feels the reverse.
For this price I think it makes a lovely, well thought out present. Take a look at Sarah's ideas for truly funky canvas prints here. The final product is below, sadly out of focus as my camera is broken, but you get the idea.