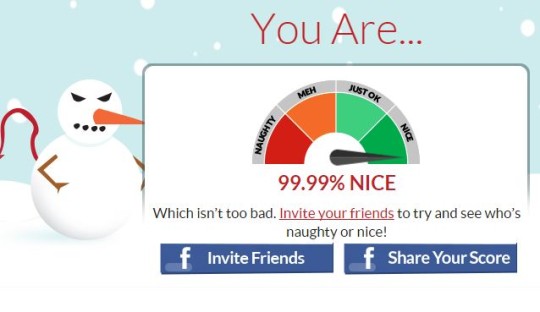 Are you on Santa's naughty list or  nice list? As you can see from the picture, I'm definitely getting a good present this year, as I've been pretty good!
To hack in to Santa's list, you have to give the software access to your Facebook account at the click of a button, but then you can say NO you don't want it to post on your behalf.
Click analyse and it'll come  back to tell you if you've been naughty or nice.
At least you have 10 more days to impress Santa, eh?