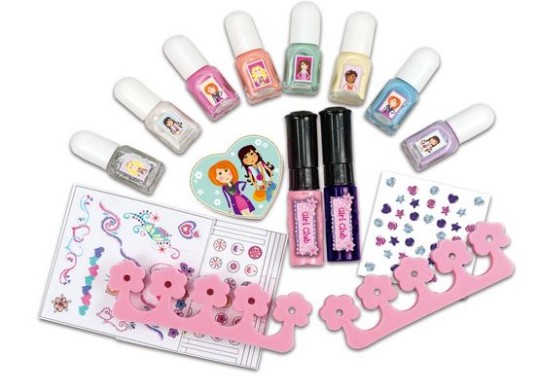 Amazon have dropped the price of the Galt Nail Designer Set to £5.49, reduced from £10.99, though it's £9.99 at Toys R Us at the moment. You'd need to buy two or that and something else for free delivery if you don't have Amazon Prime, otherwise you'll be paying an extra £3.30 for delivery.
Aimed at children aged 7 and up the Galt Nail Designer set lets you create fabulous nail art for fashionable - or fashion statement - nails.
In the box you'll find 7 colours and 2 nail pens, along with nail stickers, glitter varnish and gems. Everything a little girl needs to feel glamorous basically.
There's also a guide included to help you out with ideas and I'd imagine some usage instructions too.
Who doesn't love a pamper session!?