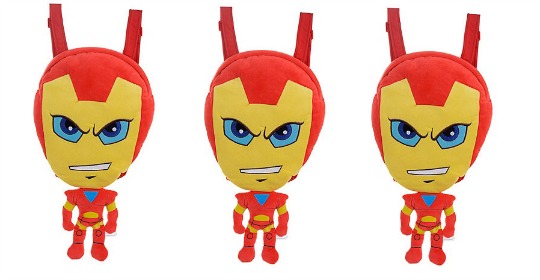 How brilliant is this Iron Man Backpack? Debenhams have an original selling price listed as £25 (lol), but this backpack was reduced to £12.50, and is now £7.50!
That is a great price for a kids rucksack as special as this one, and I know a few kids who would be really happy with this. I thought it was a toddler backpack, but it's bigger than that measuring 42cm long, and it isn't recommended for under 3's.
You can get the Iron Man Plush Backpack delivered from £3.99,or you can use the Free Click and Collect service.
Thanks to iCoxyyyy @ HUKD.