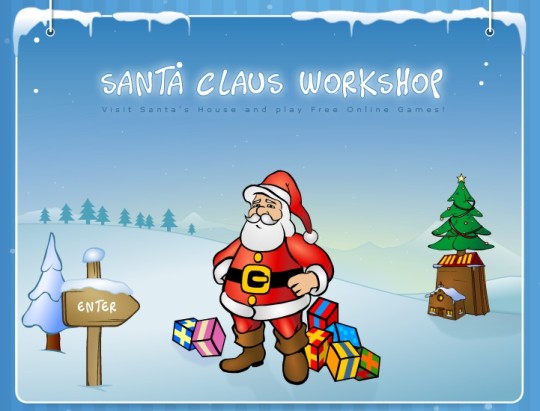 There's a free online Santa workshop with games, activities, an advent calendar and more for you to enjoy with the little ones during and before December - the advent calendar is obviously for during December, but there's no reason the rest can't be dipped into now already!
The website has colouring pages you can print, suggestions for crafts and activities, Christmas recipes, Christmas songs to listen to while you're crafting and baking, and Christmas stories too.
There is the facility to send Christmas e-cards, and from December, there's an online advent calendar too.
In case you were wondering how many times I could say Christmas in one post, we're up to 5 so far, but it does seem like a one-stop-freebie-shop for all your Christmas needs.