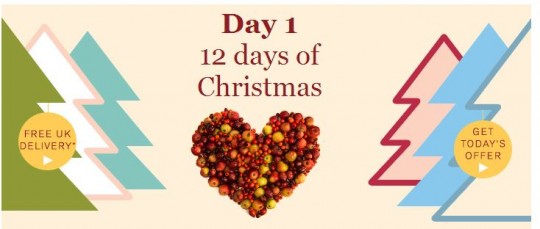 Green People have started the 12 Days Of Christmas a little early and are unveiling it in an Advent Calendar style. Behind today's window, and ending at midnight tonight, is a free eye cream with every purchase of Hydrating Firming Serum. That gives you a  FREE Rejuvenating Eye Cream worth £9.50 worth a purchase of £13.95.
Apparently the Hydradting Firming Serum is a refreshingly light, natural gel with proven anti-ageing benefits. This one contains organic chamomile, seaweed, marshmallow and rose geranium.
The amazing anti-ageing benefits include reduction of wrinkles by over 7%, doubling of the skin's natural collagen production, and 2 in 1 hydrating serum and skin toner for face and neck. 
Check back every day for the next 11 to see what Green People's offer of the day is. I'm holding out for some more of their lovely baby products that my little girls use with no skin issues. Here's hoping!