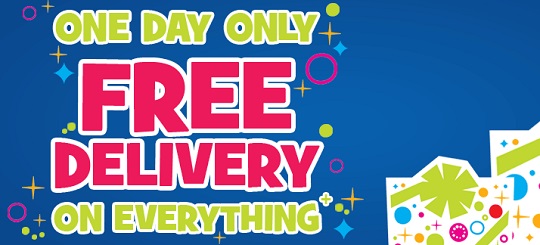 Toys R Us is running a free delivery on everything special offer that will only be valid from today. Oh yes, this offer started at 9:30 this morning and will run until midnight tonight. The offer is valid for one day only so stay tuned and get online.
The free delivery offer will run until midnight tonight and you can save even more money by using some of their other special offers too. Why not grab 3 for 2 on all of their Crayola products? Or you can get half price on LeapFrog software! They also have a free Lego gift coupon on a minimum spend and 3 for 2 on Playdoh.
Want more? You can get BOGOF on Duracell, 3 for 2 on all Universe of Imagination toys and even discounts on Chuggington toys. There are items in their last chance clearance sale and even half price deals.