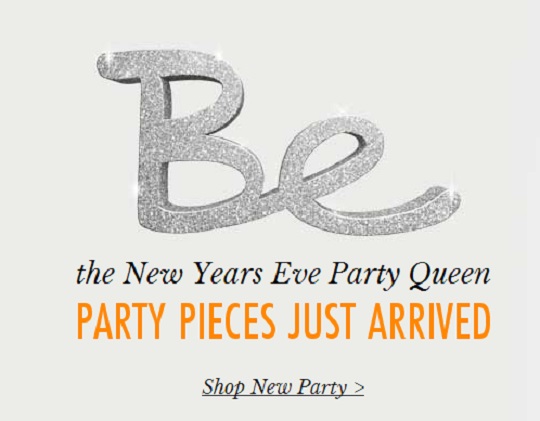 Simply Be has unleashed a special offer for today ONLY where you can get free next day delivery on all your shopping just in time for you to wrap it and pop it under the Christmas tree tomorrow. Be sure to use this voucher code as soon as possible so you don't lose out.
Click here to get saving with Simply Be2*
Discount: Free next day delivery
Promotional code: XJAR7
Expires: 8pm 23 December 2013
You can now order at any time up to 8pm tonight for next day delivery tomorrow and this offer applies to fashion, footwear and lingerie only and it cannot be used in conjunction with any other offer. This is a pretty epic offer if you are honestly sitting there and panicking about those Christmas gifts you've not bought yet.
You can also find this and other awesome voucher codes on our lovely Simply Be voucher page.