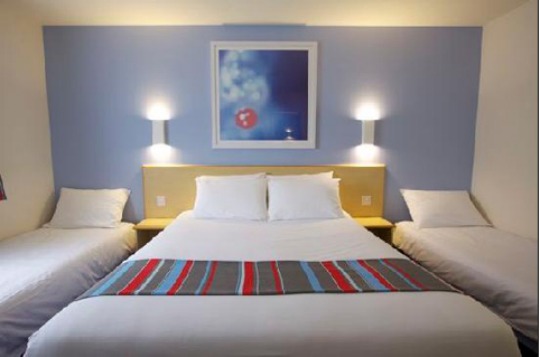 Woo hoo Travelodge have a sale on! This means I get to book little nights away from home to cities like York or Edinburgh. Me and the other half like to escape from the kids now and then. When we do we like to go a wee bit further afield than our nearest city. We will have a nice meal and a few drinks before lying in our hotel bed sighing at how peaceful it is. Rooms start at £21 plus enter Travelodge promo code EXTRA10 at the checkout to get 10% off. Why not surprise your other half.
We tend to book Travelodge because they are cheap and you know what you are getting! In fact sometimes you get pleasantly surprised and get met with bay windows and beautiful period features, we did at Edinburgh Haymarket.
This sale is tremendous and covers the whole of the UK. If you are fancying London then the rooms start dearer but you are still saving a LOT of money.
What about taking the kids somewhere nice? Travelodge rooms are perfectly fine for children to stay in and you can book a family room in their sale too.
Thanks to millarcat @ HUKD