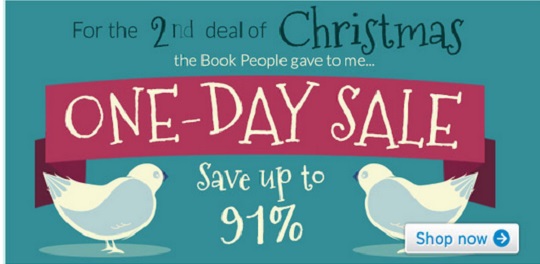 I nearly fainted when I saw this deal. Seriously. The Book People have their series of sales running from now until Christmas and this is their 2nd Deal of Christmas, er, deal where in today's one day sale you can save up to 91% on stuff!
You can find a ton of books included in this sale such as The Complete Thomas Library for £25, Paul Hollywood's Bread for £4.99, The Slightly Annoying Elephant for £3.99, Mr Men Activity Set of 10 books for £4.00, the Vintage 007 Collection for £11.99 and the Inheritance Cycle collection for £14.99.
There are books here for kids, bakers, sci-fi fans, fiction and non-fiction readers and plenty of awesome Christmas gift ideas and stocking fillers.