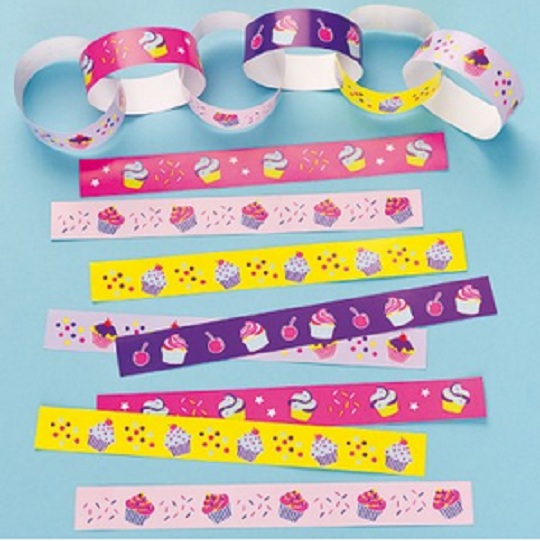 Whether you're mentally ready or not, Christmas is around the corner and what better way to manage your Christmas budget than to save up to 50% off festive decorations, motifs and gifts that you can make yourself. This pack of 240 cupcake paper chains which were £2.99 are now £1.49 at Yellow Moon. Standard deli very takes 5 days and costs £2.99 if your order is under £50. Delivery is free if you spend more than £50 so browse their site – you'll be surprised at the great range of fun, make-it-yourself items.
Grab a bargain from Yellow Moon's great range of festive crafts, gift wrap, art supplies, toys, cards, decorations and so much more. I love these cupcake paper chains and I know my kids will love sticking them together and hanging them on the tree. The pack of 250 strips contains five assorted designs and is approximately 20cm x 2cm in size.
So bag yourself a Christmas bargain from Yellow Moon's range of products on special offer and spend some special family time with your kids making Christmas memories that will last forever!