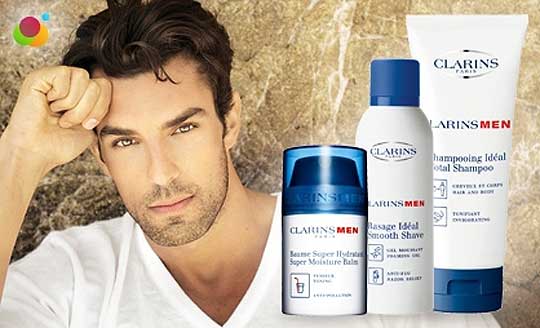 If you have an image/skincare conscious man in your family then this Clarins skincare gift set for men offer, from LyncMeUp, is going to be worth taking a look at.
It features: Smooth Shave (50ml), Super Moisture Balm (30ml) and Shampoo and Shower Gel (100ml) and is being offered for just £25 - the full retail price is usually £42.
So, about that skincare conscious man you know: whether it be your father, your husband, your brother, your older-end-of-the-teenage-age-range son or nephew, if they're into skincare I think it'll be safe to assume this Clarins skincare gift set will put a smile on their super smooth, perfectly moisturised face.
If they're awkward to buy for, like my dad, then this deal could well be your knight-in-shining-skincare-gift-set, but you need to take advantage of it before midnight on Thursday 4 October.
Simply click the link to go LyncMeUp, click Buy Now and part with your hard earned money; postage is an additional £3.95 (it'll be added at checkout) and delivery will take between five and seven working days, although they do ask you allow 14.
Happy man moisurising! (Oh that sounds wrong, but you know what I mean!)