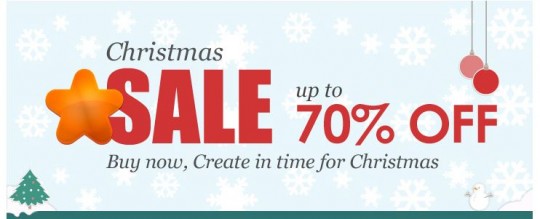 Photobox has a Christmas sale on a the moment with up to 70% off on a lot of their range. If you don't have time to create your gifts today, don't worry! You buy your credit now, but have time to create your products before Christmas.  The sale end at midnight tonight though, so be sure to get in there now.
There's a huge variety on offer at Photobox. Here are some of the top offers:
Photobooks Up to 70% OFF

Canvas Prints Up to 70% OFF

Calendars & Diaries Up to 70% OFF

Cards Up to 50% OFF

Prints Up to 66% OFF

Poster Prints Up to 70% OFF

Wall Décor Up to 70% OFF

Mugs & Home Gifts Up to 70% OFF

Cases Up to 60% OFF
I'm building up a nice collection of the square soft cover photo books at the moment. After many years of turning photo albums into scrap books, then more years of leaving everything digital, I'm loving having actual little books I can page through again!
And, in case you missed it, there are some lovely Christmas present ideas here too.