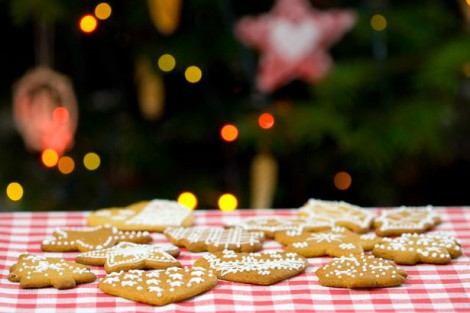 Tis the season to be expensive, tra la la la la… The way I feel about Christmas can often be dictated by the way I feel about my bank account. If I have a nice nest egg cuddled inside my account that can afford to go out to the shops and enjoy some lovely shopping, then it's a fabulous adventure. I just love buying people presents.
However, if my account is glaring at me, then Christmas can feel a bit glum and gloomy. I spend a lot of time thinking about everything I can't have, or get, for other people. Obviously this isn't a very good way of approaching the Christmas season so this year I've decided to revamp my ideas and make a budget Christmas the more exciting version.
So, how can you save money over Christmas when every single street corner, advertisement and person is telling you to shop, shop, shop?
These tips will not only help you to save money over the silly season, but they will also have you facing January with a grin. Say goodbye to 31 days of scrimping after Christmas, and hello to enjoying the sales and a good month.
List it
Seriously, write a list of everything you need and don't deviate for one second. Unless you find an awesome deal that can replace one of the gifts, of course. By having a list to hand when you scour the internet for the latest sales and deals, you can scoop up all your items for brilliant prices and sort everything out efficiently.
Idea: Watch out for three for two deals, voucher codes, one day sales, and other such bargains and nab your goodies as they get price slashed.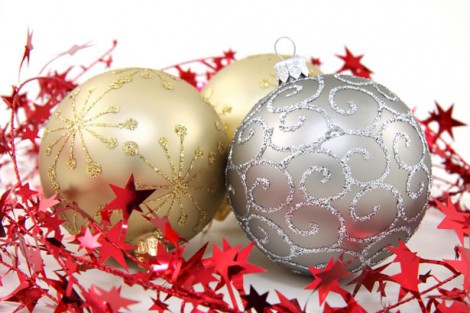 Consider cashback
There are quite a few credit cards that offer you a cashback incentive for the first three months of their life in your wallet. Brands like American Express have a 5% cashback on their platinum credit cards, or you can try out other Amex deals, Halifax or the Co-Operative for other options. Use these cards to pay for your gifts and make money off the back of them. You won't get the incentives straight away, but they will be a nice treat when they do finally arrive.
Warning: Pay your credit card in full every month. You'll still get the rewards but there's no point it having that lovely cashback only to have to use it on paying off your interest.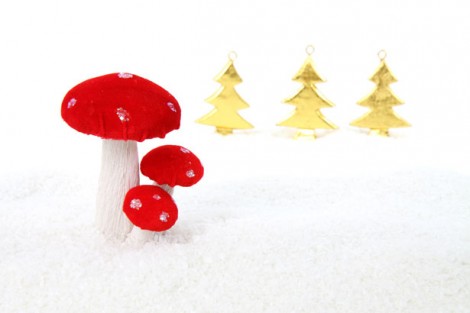 Voucher It
We are huge fans of vouchers here at PlayPennies HQ and there has never been a better time to use these. Amble on over to HotUKDeals for pages and pages of tasty vouchers, or search PlayPennies for some of the awesome exclusive's we've found.
Warning: Visit price comparison sites to ensure that the product you're buying is actually the cheapest. No point in getting £5 off but paying £20 more than another store.
Make it yourself

Lynley has already offered up some awesome ideas on how to make your own Christmas presents and the brand spanking new Workshop Wednesdays will definitely provide you with some brilliant ideas.
If getting messy with papier mache and other such crafts daunts you, why not make yourself some Christmas cookies, get your kids to decorate some boxes, wrap them up, and give people delicious homemade biscuits. The ideas are endless and people really do appreciated things that have taken time and effort to create.
Idea: You don't have to be a master chef to create your own preserves. Save those bottles, nab a recipe off the internet, and make your own chutney, jam, or pickles.
Do it yourself Décor
Christmas decorations cost a bomb. They do. And then they shed all over the floor, get broken, disappear into a dusty attic never to be seen again, or fall to pieces halfway through the month. Ignore the fancy magazines telling you how to decorate your Christmas tree with all sorts of fancy materials, and do it yourself.
Old fabric converted into strips and chains, popcorn strung through string and draped across the tree, painted conkers, sweets tied to the branches. All these things can create a magical tree without spending a fortune.
Idea: Create the Gingerbread Tree from Hansel and Gretel by making the entire tree edible. All the décor can be nibbled on and appreciated and kids will utterly love it.
So, here are some tantalising ideas on how you can really save some money over Christmas while still amazing all your friends and family with your thoughtfulness and ingenuity. Who knows, maybe you'll have so much fun creating all these lovely things that you'll never go shopping for mass produced again!